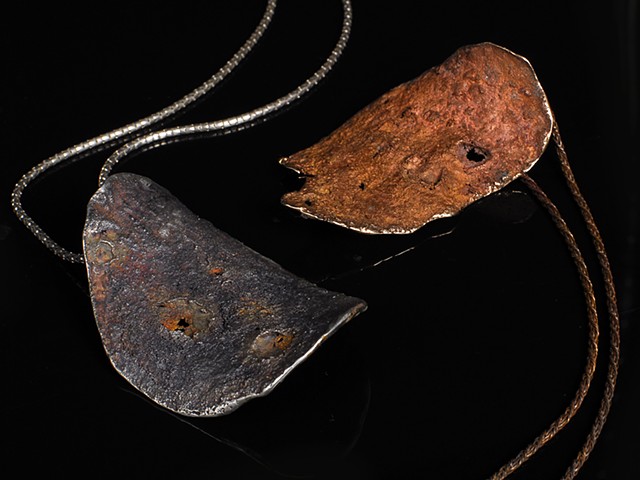 The Rescued Refuse collection: Playfully immortalizing the ordinary
Image Shown: Black Peruvian Potato Chip Necklace in sterling silver with Mesquite BBQ Potato Chip Necklace in bronze
The objects replicated and recycled in the Rescued Refuse collection are things that we commonly discard - whether we eat, donate, compost, or toss them. Their new bodies adorn classic jewelry silhouettes as well as the unconventional: cleavage pendants, epaulettes, and shoes.
Update
the studio is embarking on an exciting evolution as a socially and environmentally conscious brand.
product design, user experience, and overall ethos are long overdue for an overhaul.
stand by.
I'll be here in the meantime